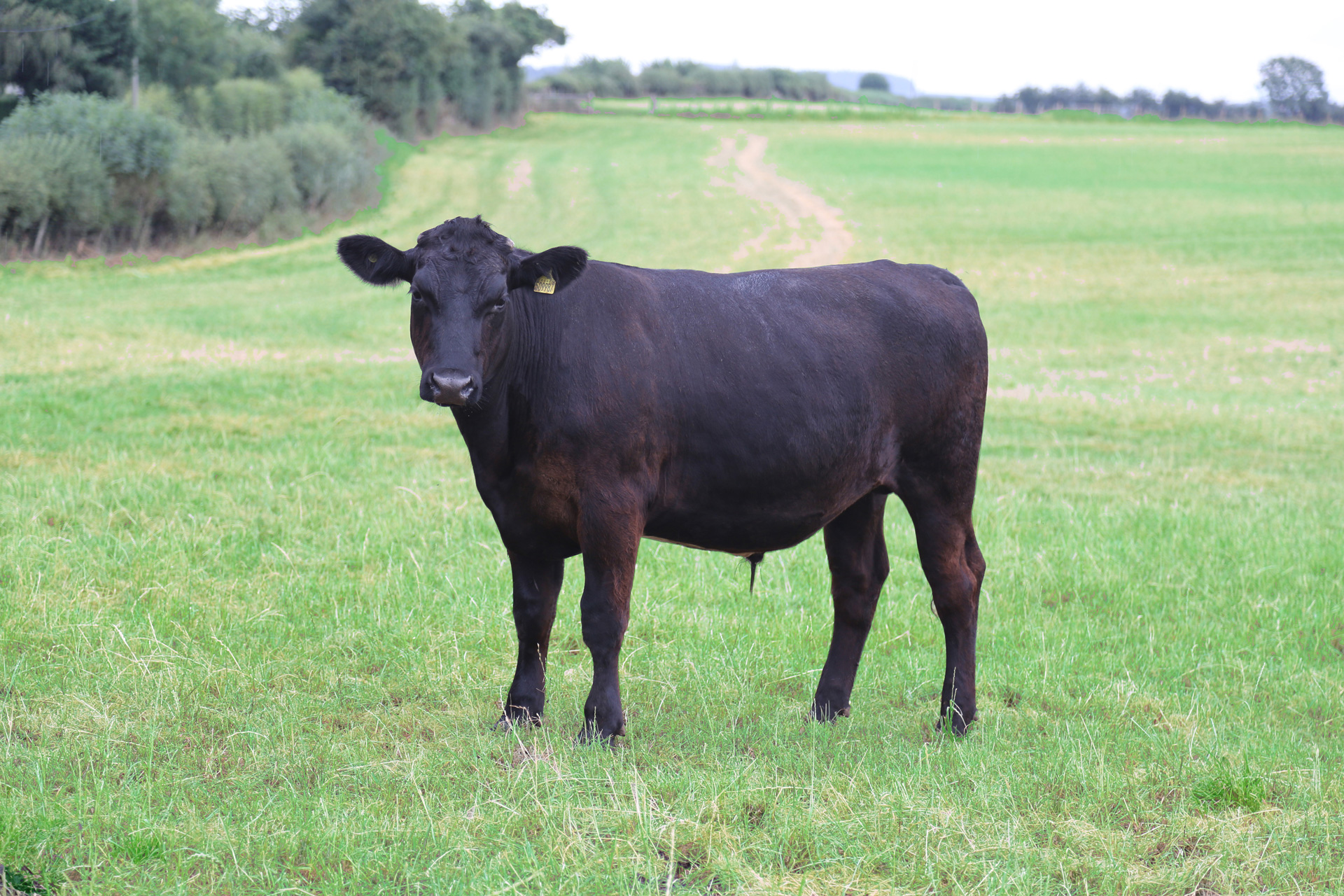 Privacy policy and terms of service
1. LEGAL NOTICE
1. Legal information
These provisions regulate the use of the web of Thomas McKnight & Daughters Ltd. operated by Thomas McKnight & Daughters Ltd., a company registered in 61 George Street, Perth, Perthshire, PH1 5LB, UK.
Your use of the Web implies your acceptance of all the conditions included in this Legal Notice. Users must read this Legal Notice carefully each time they intend to use the Web, since the conditions for its use as set forth in this Legal Notice may change.
2. Legislation
Each and every provision of this Legal Notice is governed by UK law.
3. Intellectual and industrial property
Web's content, which is understood to include but not be limited to text, photographs, graphics, images, videos, icons, technology, software, links, etc. as well as their graphic design and source codes; is the intellectual property of Thomas McKnight & Daughters Ltd. or of third parties. No content exploitation rights recognised by the intellectual property legislation in force can be deemed to have been licensed to User except for such Content, as it is strictly necessary for the use of the Web.
The trademarks, trade names or distinctive signs are the property of Thomas McKnight & Daughters Ltd. or third parties, and access to the Portal cannot be deemed to attribute any right to such trademarks, trade names and/or distinctive signs.
4. Conditions of use
a) General
User agrees to use the Web correctly in conformity with the law and with this Legal Notice. User will be liable to Thomas McKnight & Daughters Ltd. or to third parties for any loss or damage that may be caused as a result of a breach of this obligation.
b) Content
User undertakes to use the Content in conformity with the law and with this Legal Notice, and with any other conditions, regulations or instructions that may be applicable in conformity with the provisions of Clause 1.
2. PRIVACY POLICY
Your privacy and trust are important to us and this Privacy Statement ("Statement") provides important information about how Thomas McKnight & Daughters Ltd. handle personal information. This Statement applies only and exclusively to Thomas McKnight & Daughters Ltd.'s website at www.tommcknight.co.uk, operated by Thomas McKnight & Daughters Ltd., a company registered in 61 George Street, Perth, Perthshire, PH1 5LB, UK. Please read this Privacy Policy carefully and contact our Data Protection Officer if you have any questions about our privacy practices or your personal information choices.
2.1 Personal information, purpose and dates of data conservation
Thomas McKnight & Daughters is committed to the responsible management and protection of personal information. Personal information means any information about an identified or identifiable natural person. An identifiable person is one that can be identified, directly or indirectly, in particular by reference to an identifier, such as a name, an identification number, location data, an online identifier or one or more specific factors of the physical, physiological factors, genetic identity, etc. mental, economic, cultural or social of that person.
We collect, use, disclose, transfer and store personal information when necessary to provide our Services and for our operational and business purposes only.
The data will be collected exclusively as necessary for the provision of our professional services and to keep you informed of any relevant information and news pertaining to such services and will not be treated subsequently in an incompatible manner with these purposes.
The personal data provided will be kept throughout the time in which the contractual relationship is in force and even afterwards, during all the time required by the applicable legislation and until the possible liabilities deriving from the contract are prescribed, for the purposes of the formulation, the exercise or the defence of eventual claims. When we no longer need personal information, we securely delete or destroy it.
The data and specially protected data related to crimes can be requested when they are necessary for the formulation, exercise or defence of claims, whether administrative, extra judicial or judicial, depending on the merits of the case or the procedural strategy decided for the defence of the interests entrusted to their best and loyal knowledge and technical and legal understanding. In case that it is necessary to treat specially protected data and / or data related to criminal offenses for the execution of the contracted services, the interested party explicitly consents.
2.2 The types of personal information we collect
● Identification data: name, surnames.
● Contact information: postal address, email address, telephone number, etc.
● Details of employment details: job position, etc.
● Economic, financial or insurance data: income, bank details, etc.
● Data relating to criminal offenses.
● Any financial related data necessary to provide tax or accounting services
2.3 How we use personal information
We process personal information for these Service -and business- related purposes.
● Legal Obligations: we may be required to use and retain personal information for legal and compliance reasons, such as the prevention, detection or investigation of a crime; loss prevention; or fraud. We may also use personal information to comply with our internal and external audit requirements, for information security purposes; and we believe that it may be necessary or appropriate:
○ under applicable law, which may include laws outside of your country of residence;
○ respond to requests from courts, law enforcement agencies, regulatory agencies and other public and governmental authorities, which may include such authorities outside of their country of residence;
○ to enforce our terms and conditions;
○ to protect our rights, privacy, security or property, or those of other people.
● Manage the sending of commercial communications, adjusted to a profile and personal preferences prepared from data obtained from own sources and third parties, by electronic and / or conventional means, when the User authorizes it by ticking the corresponding box through the contact forms. In your case, the User's data will be treated according to said purpose until your consent is opposed by email krishan@tommcknight.co.uk
2.4 When we share personal information
The User's data, in general, will not be communicated to third parties. Thomas McKnight & Daughters Ltd. shares or discloses personal information when necessary to provide Services or conduct our business operations as described below. When we share personal information, we do so in accordance with data privacy and security requirements. Below are the parties with whom we may share personal information and why.
Third parties for legal reasons: We will share personal information when we believe it is required, such as:
● The Public Administrations in the cases foreseen by the Law.
● Banks and financial entities for the collection of Thomas McKnight & Daughters Ltd. purposes.
● The Courts and Tribunals to manage your claim.
● Notaries, Attorneys and Registries, if necessary, to carry out the provision of the contracted services.
● The counterpart in the exercise of the right of defence.
● Third-party service providers
2.5 Where we store and process personal information
Thomas McKnight & Daughters Ltd. is a global organization, and your personal information may be stored and processed outside of your home country. We take steps to ensure that the information we collect is processed according to this Privacy Statement and the requirements of applicable law wherever the data is located.
Our email system and documents are filed securely in Google Drive or Apple iCloud.
2.6 How we secure personal information
Thomas McKnight & Daughters Ltd. takes data security seriously, and we use appropriate technologies and procedures to protect personal information. Our information security policies and procedures are closely aligned with widely accepted international standards and are reviewed regularly and updated as necessary to meet our business needs, changes in technology, and regulatory requirements.
2.7 Your right to access and correct your personal information
We respect your right to access and control your information, and we will respond to requests for information and, where applicable, will correct, amend, or delete your personal information.
The User can send a request by email to krishan@tommcknight.co.uk with the Reference "Data Protection", attaching a photocopy of your identity document, to:
● Revoke the consents granted.
● Obtain confirmation about whether Thomas McKnight & Daughters Ltd. is treating personal data concerning the User or not.
● Access your personal data.
● Rectify inaccurate or incomplete data.
● Request the deletion of your data when, among other reasons, the data is no longer necessary for the purposes that were collected.
● Obtain from Thomas McKnight & Daughters Ltd. the limitation of the data processing when any of the conditions stipulated in the data protection regulations are met.
● Request the portability of your data.
● Claim before the Information Commissioners Office, through the web www.ico.org.uk, when consider that Thomas McKnight & Daughters Ltd. has violated the rights that are recognized by the applicable regulations on data protection.
Notwithstanding the foregoing, the interested party may contact the delegate of data protection of Thomas McKnight & Daughters Ltd. whose contact information is through the email krishan@tommcknight.co.uk.
2. 8 How to contact us
We understand that you may have questions or concerns about this Statement or our privacy practices or may wish to file a complaint. Please feel free to contact us in one of the following ways:
Identification of the responsible of the Treatment:
● Identity: Thomas McKnight & Daughters Ltd.
● Company Registration: No. SC265397
● Postal Address: 61 George Street, Perth, Perthshire, PH1 5LB, UK
● Telephone: +44(0) 203 005 8782
● Data Protection Officer: krishan@tommcknight.co.uk
3. COOKIES POLICY
3.1 Cookies and similar technologies
Thomas McKnight & Daughters Ltd. and our third-party providers set and use cookies and similar technologies to store and manage user preferences, enable content, and gather analytic and usage data, for example. The use of cookies and other tracking technologies is standard across websites and apps through which information is collected about your online activities across applications, websites, or other services.
More information about how we use cookies and similar technologies and how you can control and manage them is below.
3.2 What is a cookie?
A cookie is a small text file that is placed on a computer or other device and is used to identify the user or device and to collect information. Cookies allow a web page, among other things, to store and retrieve information about the browsing habits of a user or their equipment and to facilitate the user's navigation to the maximum. Cookies are only associated with a user and their team and do not provide references that allow to deduce personal data of said user. The user can configure their browser to notify or reject the installation of cookies sent by the website.
3.3 Types of cookies and why we use them
● Absolutely necessary cookies: These cookies are essential to enable you to move around a website and use its features.
● Performance cookies: These cookies collect information about how you use our websites. Information collected includes, for example, the Internet browsers and operating systems used, the domain name of the website previously visited, the number of visits, average duration of visit, and pages viewed. These cookies don't collect information that personally identifies you and only collect aggregated and anonymous information. Performance cookies are used to improve the user-friendliness of a website and enhance your experience.
● Functionality cookies: These cookies allow the website to remember choices you make (such as your username or ID, language preference, or the area or region you are in) and provide enhanced, more personal features. These cookies can also be used to remember changes you have made to text size, fonts, and other customizable parts of web pages. They may also be used to provide services you have asked for, such as watching a video or commenting on a blog. The information these cookies collect may be anonymized, and they cannot track your browsing activity on other websites.
3.4 Managing cookies
You can manage website cookies in your browser settings, and you always have the choice to change these settings by accepting, rejecting, or deleting cookies. If you choose to change your settings, you may find that certain functions and features will not work as intended on the Services. All browser settings are slightly different, so to manage cookies, you should refer to the relevant settings within your browser.
● Chrome, from: http://support.google.com/chrome/bin/answer.py?hl=es&answer=95647
● Explorer, from: http://windows.microsoft.com/es-es/windows7/how-to-manage-cookies-in-internet-explorer-9
● Firefox, from: https://support.mozilla.org/en-US/kb/enable-and-disable-cookies-website-preferences
● Safari, from: http://support.apple.com/kb/ph5042
● Google Analytics, from: http://www.google.com/intl/en/policies/terms/
The User can revoke his consent for the use of cookies in his browser through the options of the manufacturer of the browser he is using, or by installing a rejection system ("opt-out") through the links of some third parties that install cookies on each web page.